Click Here to Schedule a Tour!
Click Here to Receive Our Full Brochure!
Wedding Rates
Saturday $2,600
Friday & Sunday $2,000
Monday -Thursday $1,000
Elopement (Access to the Venue for 3 Hours, 40 Guest Maximum) $500
What's Included?
Full Venue Access: You will have full access of the entire venue for 12 hours on wedding day including our sunset room, library, both patios, banquet room, serving room, and getting ready spaces.
Venue Coordinator: You'll be assigned a venue coordinator who will serve as your contact throughout the planning process and assist you with any venue-related questions or planning needs you may have.
Tables & Chairs: We will provide tables and chairs for up to 120 guests.
Dance Floor: Keep your guests dancing all night long!
Beautiful Bar: Great bar area for guests to grab a refreshment during cocktail hour and throughout the reception.
Coordination & Planning Packages: Needing some additional support on wedding day or throughout the planning process? Our team is there to help you with every detail of your big day.
Décor Packages: We offer a variety of décor packages to create a custom, streamlined, and smooth process for your wedding day. 
Special Events
(3 Hour Minimum)
The Banquet Room (Includes East Patio & Serving Room) $400
Additional Hours $100 per hour
The Sunset Room $200
Attached West Patio $200
Additional Hours $50 per hour
The Library $200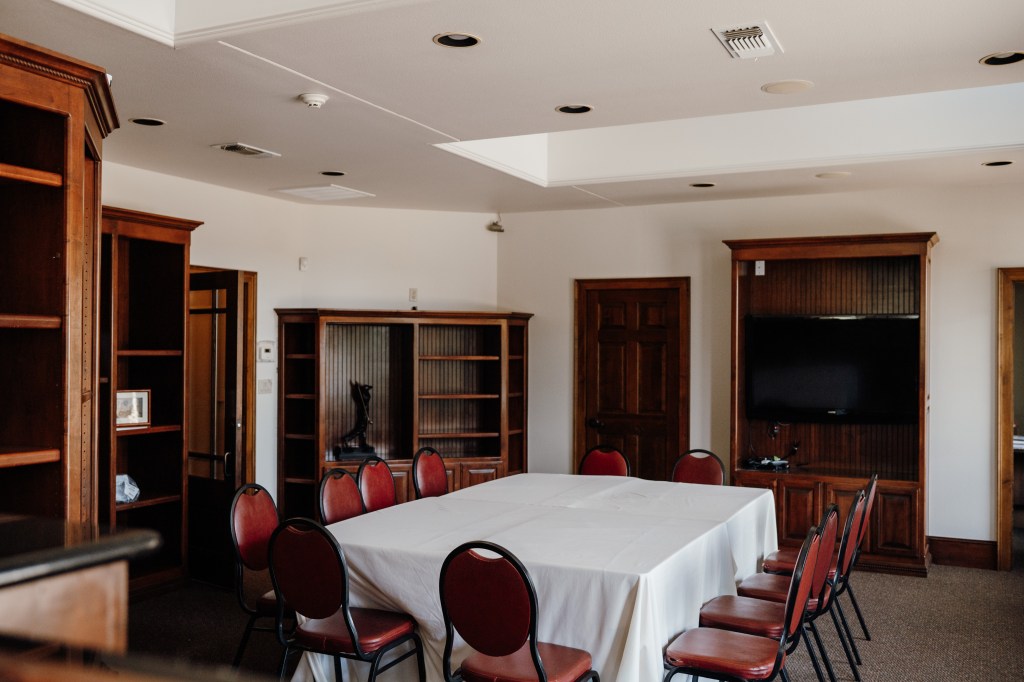 Additional Hours $50 per hour
Ready to Inquire About Your Date?
Click here to submit an inquiry for your event and receive our full brochure!
Have Any Questions?
Feel free to reach out to us, we are happy to help!
Laura Johnson, Director of Weddings & Events
Email: legacyridgeweddingsandevents@gmail.com
Phone: 214-774-4450